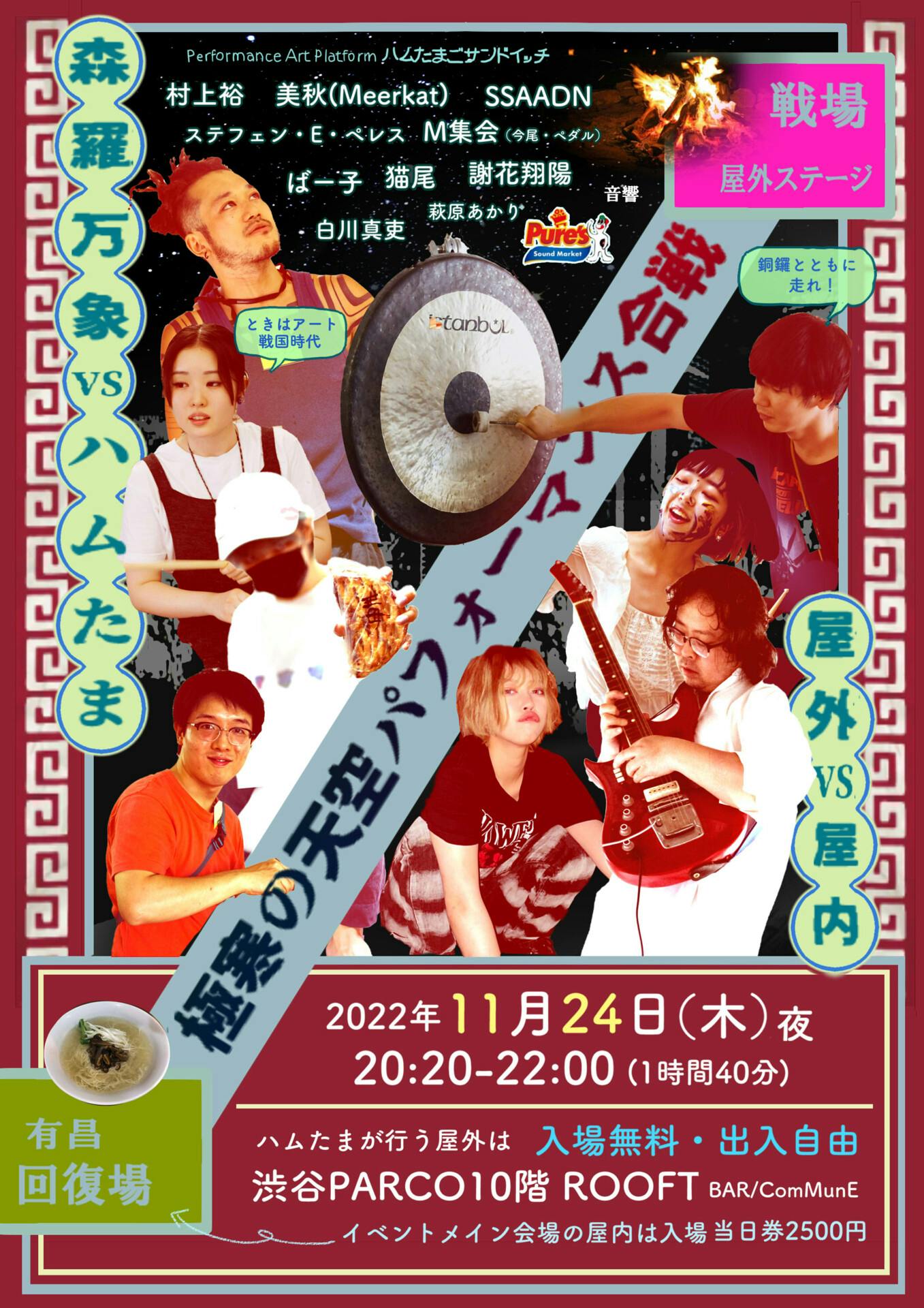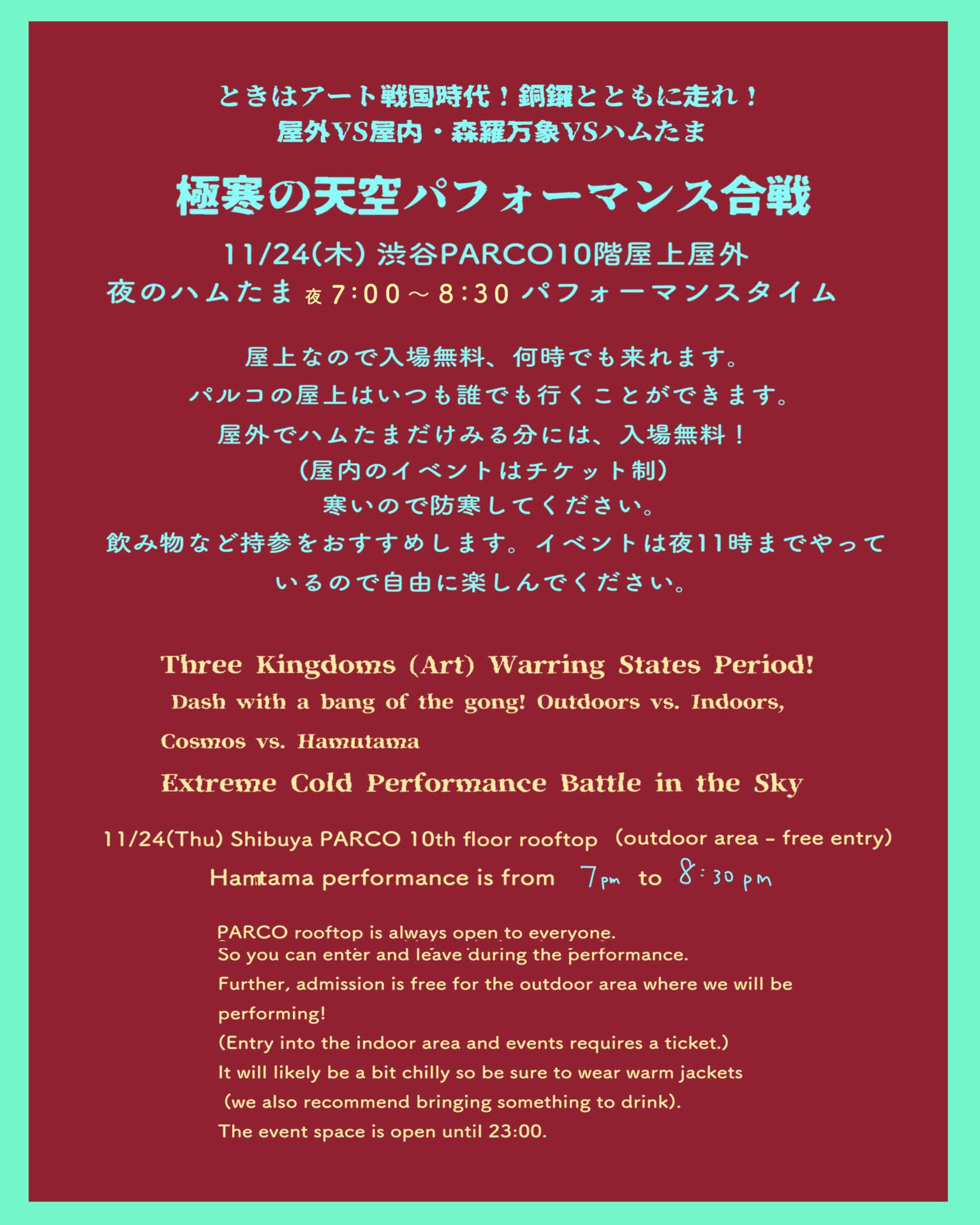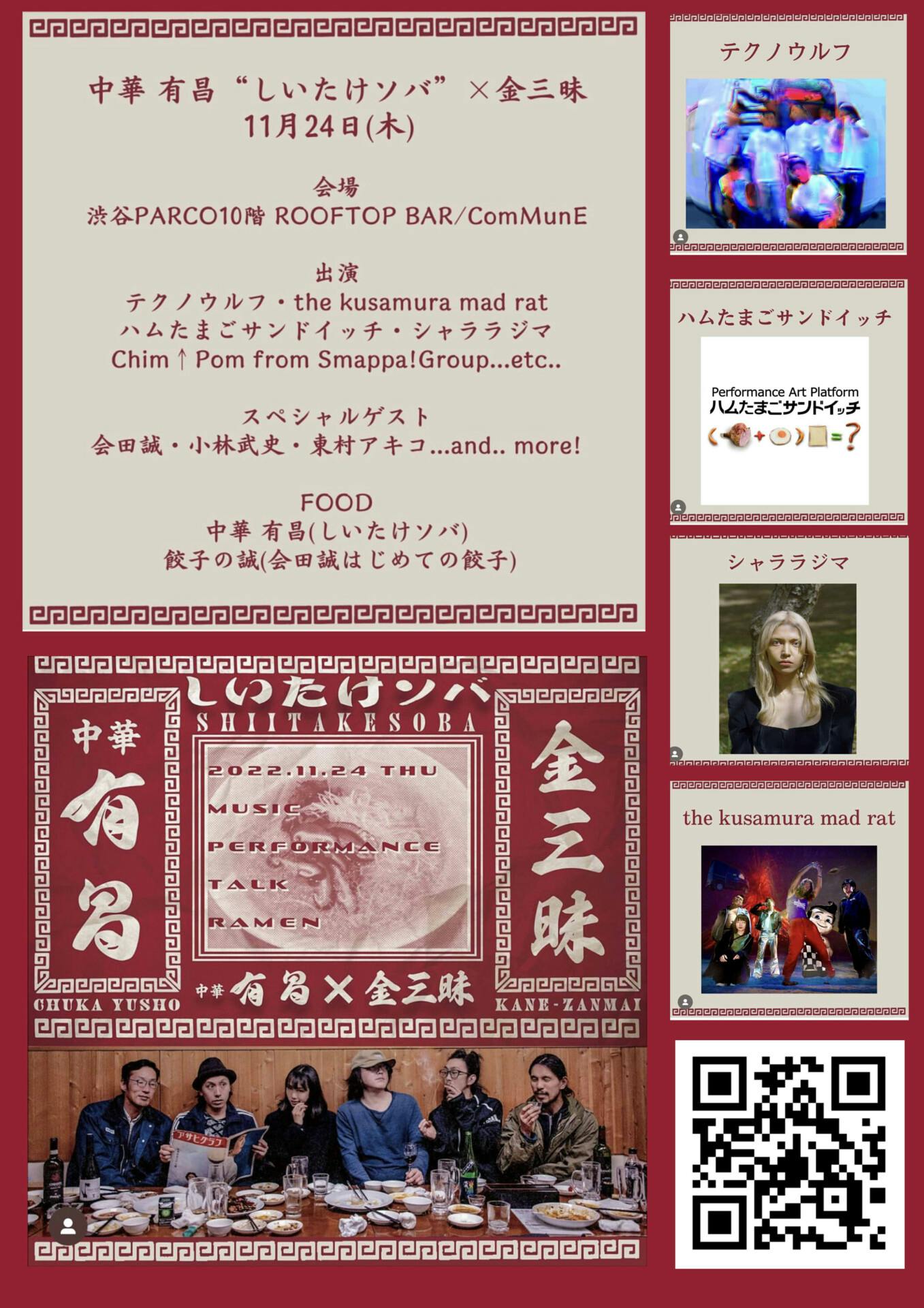 Three Kingdoms (Art) Warring States Period!
Dash with a bang of the gong! Outdoors vs. Indoors, Cosmos vs. Hamtama
Extreme Cold Performance Battle in the Sky
11/24(Thu) Shibuya PARCO 10th floor rooftop
Hamtama's performer:
Murakami Hiroshi
Miaki
Stephan E Perez
Guest performers:
SSAADN
M Shukai(Imao, Pedal)
Jahana Shoyo
Shirakawa Mari
Barko
Cat'o'Ninetails
Ham TAMA staff:
Bannai (camera)
Akari (support, gongs)
Kurosuzume (camera)
Event Participation:
Chinese Yushou "Shiitake Mushroom Soba" x Kanezanmai
The artist collective Chim↑Pom from Smappa!Group's project "KANE-ZANMAI" will revive for one night only the legendary shiitake mushroom soba that was once located in Namikibashi, Shibuya! Other artists include Technowolf's first live performance in three years, curation by new art performance platform Ham Tamago Sandwich, and many others, including Kusamu Madlat and Makoto Aida, who traverse art and music. It is sure to be a night of chaos.
Live Performers: Technowolf, Kusamura Madlat, etc...
Performance:Ham Tamago Sandwich, etc. ....
FOOD/DRINK: Chinese Yusho, Hardcore Izakaya by Kinzanmai, etc....
GUEST: Aida Makoto, Kobayashi Takeshi, Higashimura Akiko
Copyright ©2022 Hamtama, all rights reserved